The Napoleon Hill Musiclounge
Where Imagination Meets the Inner Soul
The Napoleon Hill Musiclounge - an Island of culture in cyberspace. On-line music events for all ages including toddlers. Each event is driven by the notion that music is a means for exploring the imagination and soul with the utmost directness and sensitivity. In June 2018, flutist Tamar Melzer Krymolowski and her husband Yuval Krymolowski opened the lounge as a meeting place for artists and musicians for thought-provoking shows in the style of Ancient Greece or the Salons of Europe prior to World War II. Located in Ramat Gan, Israel, it overlooks the Napoleon Hill where the armies of Napoleon arrived in the 18th century. Shows include live broadcasts and pre-recorded programs. A limited number of tickets can be purchased for live shows, and any of the events can be rented for private performances. The lounge strives to re-define the role of culture in our society.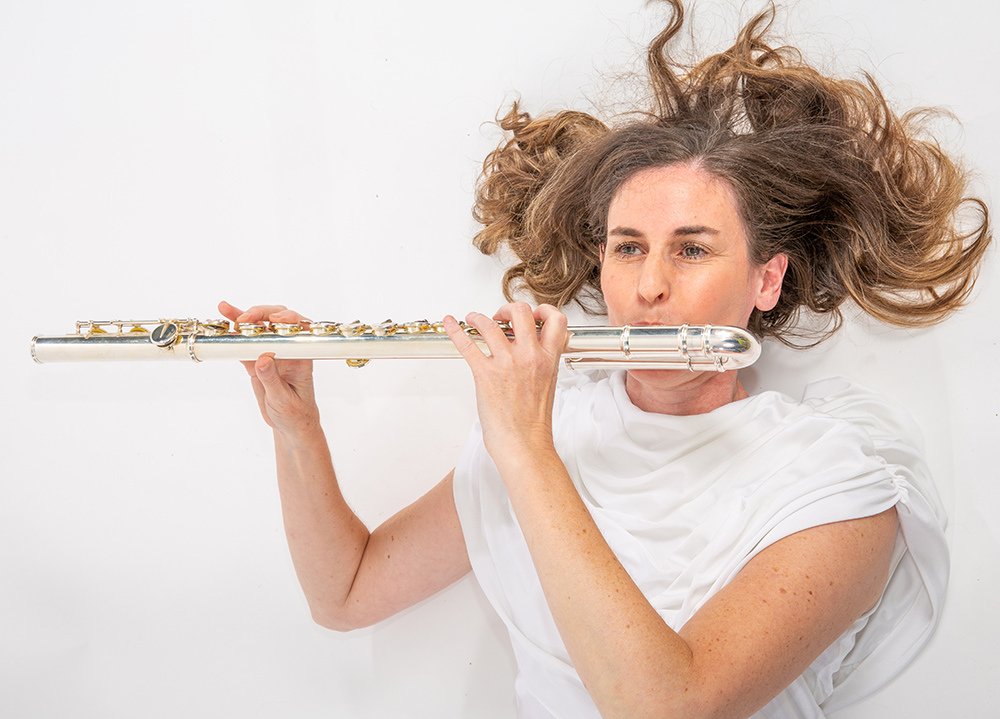 The Flutist on the Hill is an open-air extension of The Napoleon Hill Musiclounge: serving the need for culture and music shows while keeping lockdown restrictions during the period of the covid-19 virus. Since October 2020, Tamar began performing on the Napoleon Hill every Friday before sunset. Titled "A Musical Kabbalat Shabbat" (welcoming the Jewish Sabbath) and centered on a theme – often the weekly parsha (Torah insights) – Tamar plays alone or with guest artists while addressing her audience on weekly news events and philosophical topics. The performances attract crowds of families and local artists who climb up the ancient hill to listen and indulge in live meditative and soothing music. The events are broadcasted worldwide live on Facebook. Click here to watch past broadcasts.
The Impressionism: Music, Art and Poetry
A program with the most exquisite compositions of composers such as Claude Debussy and Saint-Saëns coupled with historical descriptions and poetry representing the spirit of the Impressionistic period.
A Celebration of Japanese Culture through Music
Folksongs and tunes intertwined with stories on Japanese traditions
An evening of philosophy and feasting inspired by Plato's writings
Droids and Witches: A Magical Tale through 18th century Celtic Music
A musical journey into the soul of a newly wed bride
A Musical Murder Mystery Party
A musical evening for 28 players investigating a mysterious murder
Creatures of the Universe Through Music
Imaginary and living creatures under the water, on the land, in the sky and in space