Learning to play a wind instrument of the utmost delicate tone through the computer is now possible with private weekly flute lessons all over the globe. I have been teaching for over 30 years and holds an Artist Diploma in Flute Performance and a B. Mus in Flute Performance and Education. She dedicates her life to music and to teaching a future generation of players. Tamar continues the teachings of her esteemed Oberlin Conservatory teacher – Prof. Michel Debost. Her methods are clear and aimed at enjoyment and ease of playing. Tamar is an expert in modern and baroque flutes. Click below to choose a suitable time for your first flute lesson!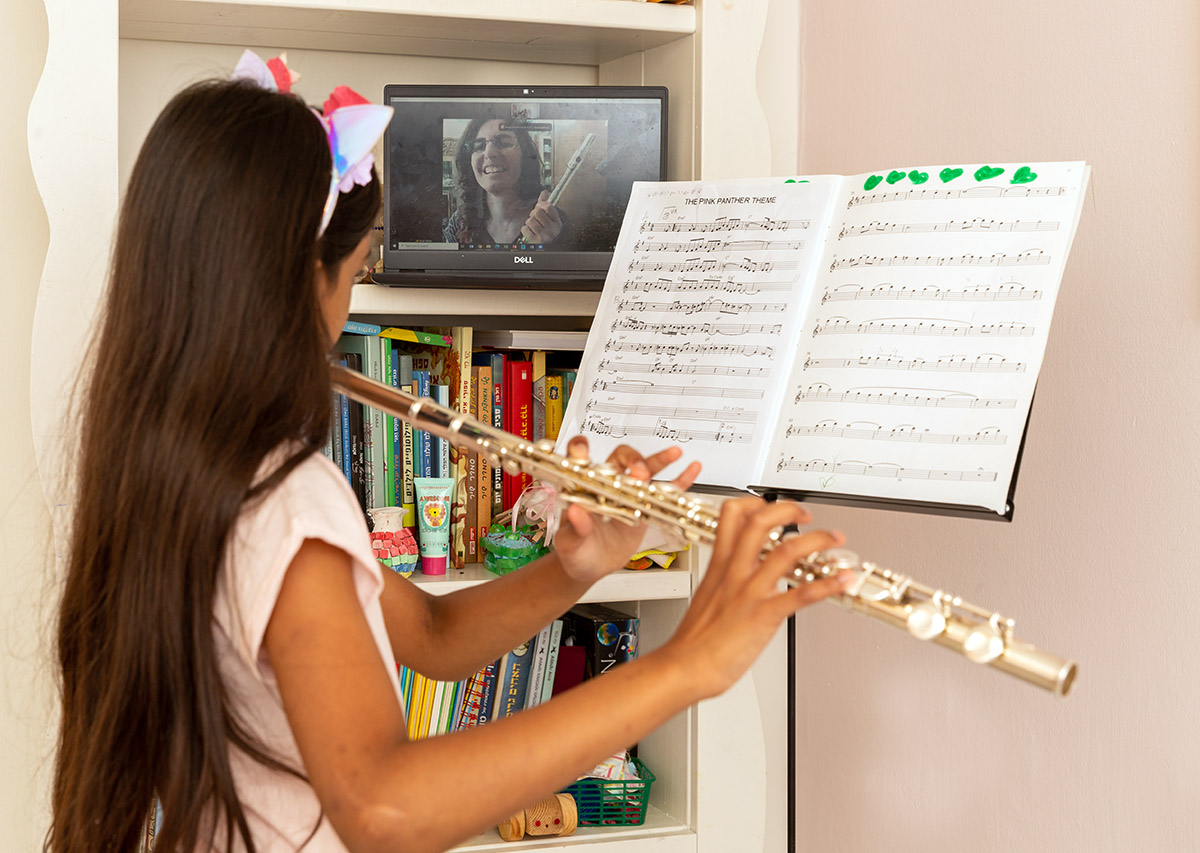 For beginner levels a microphone is required. For higher level students a recording device will be necessary.
More details will be given after applying.
For registration and further details